NEW PASTOR! YEISON GONZALEZ & WIFE MAXINE  :-)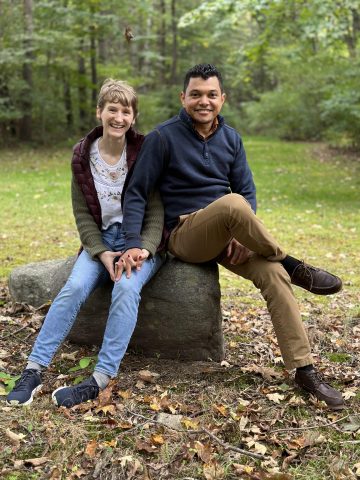 Here's a message from SNEC President Folkenberg about our shared unity.   See SNEC link
For those using the above "Online Giving" tab (which is where the above TITHE link takes you), click on the "More Offering Categories" on the e-envelope to find ministries to donate to. 
Bible Studies/Prayer Meeting at 7:00 PM. come bless Us!
on Wednesday evenings in fellowship hall.  Meeting Times 7:00 pm-8:30 pm @  church.
Friday Evening Prayer Line at 8 PM. come bless us!
Call: (605) 313-4820  then use
Code: 499954 then hit the# (Pound sign). 
Watch for the Thanksgiving basket sign up sheet in the near future to help support our community.
Adult Sabbath School is FREE online if you can't make it to church.  Don't have a Quarterly? Follow along by clicking on the links below, you can easily get your daily readings or watching.  Click either the blue or green tab; there are SO MANY OPTIONS for you!
Find Children's Gracelink here;  It's the Sabbath School for  ALL Children's lessons of the SDA and has multiple Sabbath School lessons and formats for different ages.
From the Amazing Facts Ministry:  Sign up for their free Online Bible School here!
---
As a church, we support the Navajo Heartland Ministry at the Chinle SDA Church.  Please donate there or to the Holbrook Indian school if desired.
We also support the Holbrook Indian School in prayer.