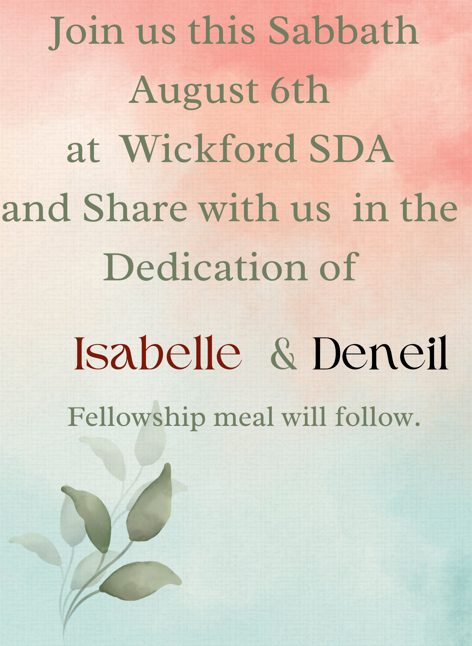 Don't forget to send in your Tithes and Offerings as usual. God's work is still being done and we need your support. Thanks! Go to the Resources tab, or click here for TV stations.  NAD Churches that Live-stream can be found here as well to watch other Adventist Church Programs.
THE SOUTHERN NEW ENGLAND CONFERENCE (SNEC) HAS A NEW WEB ADDRESS!  https://www.sneccomserv.org/  Learn about the 2022 campmeeting from 7/8/22 through 7/16/22
Then Navajo Indian Reservation Newsletter can be found HERE
Tithe and Offerings have been in decline for some time.  We have had to reduce our outreach funds to the Chinle Navajo Indian Reservation Church, and other services also suffer from the loss of donations.  Please review in prayer how you can help the church reach adequate funds.  
Adult Sabbath School and Church Services are available online at other churches and ministries, and we recommend that if you are not able to attend services in person, you should attend Sabbath Services online . See the Bulletin and Resources pages for ideas.
For those using the above "Online Giving" tab (which is where the above TITHE link takes you), click on the "More Offering Categories" on the e-envelope to find ministries to donate to. 
Read the Atlantic Union Gleaner Magazine.  It's a great way to keep up with the local SNEC and Atlantic Union news.
Do you know about NAD Newspoints?  Catch it here.  It's a great way to keep up with the Seventh-day Adventist Church at large.
---
So what's all this stuff about copyright??? Here is a great Video article from Mid-America Union Conference of the Seventh-day Adventist Church. Hear ye, Hear ye, learn all about it!!! the copyright laws
Bible Studies/Prayer Meeting on Wednesday evenings in fellowship hall.
Meeting Times 7:00 pm-8:30 pm. At church, we will be
using Steps to Christ.  Books provided
from the NAD we have here LEGAL NOTICE about the use the church web-site which can be found HERE.
Do you know about Dr Barry Black, the Senate Chaplin? You MUST watch this if you want to be blessed!
From the Amazing Facts Ministry:  Sign up for their free Online Bible School here!

Click for >>> Mark Finley and Will Smith, some surprising lessons.  "Three Surprising Lessons We Can Learn From Will Smith Slap"
While we don't currently have a Youth Pathfinder's club, their motto and law is something to memorize and take to heart. 
---
Adult Sabbath School is FREE online if you can't make it to church.  Don't have a Quarterly? Follow along by clicking on the links below, you can easily follow along with your daily readings or watching.  Click where it says "Go to Lesson" and pick out the best options for yourself.
Find Children's Gracelink here;  It's the Sabbath School for  ALL Children's lessons of the SDA and has multiple Sabbath School lessons and formats for different ages.
---
We support the Holbrook Indian School in prayer.  We are also supporting the Navajo Nation at the Chinle SDA Church.  Here is the latest newsletter. Feel free to donate privately if so moved. OR are you being called to be a missionary there?
READ theHolbrook Newsletter for March 2022 here!
---
Church Calendar Events is now the 2nd tab at the top.  You can see a calendar list, a daily calendar, a weekly or a monthly calendar, your choice
Our Bulletin and other items are found on "Resources for you!" tab. 
Ministry Schedules and other Ministry news are found on the Ministries tab.
Click and use the Drop-Down menus (the little down-pointing triangle on the side of the label) to find what you are looking for.