This weeks sermon is about "Our Testimony to Share" and will be presented by Kelly Cotito.  Fellowship Meal Today! Please join us for the food, fellowship, and our afternoon Men and Women's Ministry Programs.
• Women's Ministry...Join us for a presentation given by Marie Woolery, Nurse Practitioner. The topic is "Breast health awareness updates on prevention, early detection, and treatment".
• Men's Ministry Topic: The Kingdom Man Video PART II –Tony Evans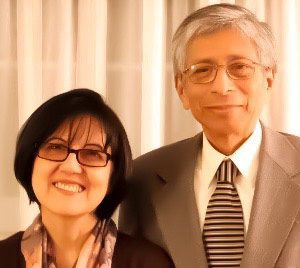 The church met with Board Certified Neurologist Dr Edwardo Garcia and his lovey wife Gabby in Wickford on October 9th.  As you may know, they head the conference's Health Ministries Department.  They had a wonderful presentation.
---
Please send pictures to Denise, to include in this Gallery presentation. Thanks!
For those using the above "Online Giving" tab (which is where the above TITHE link takes you), click on the "More Offering Categories" on the e-envelope to find ministries to donate to. 
To see some old photos please see :https://www.wickfordsdachurch.org/ministries/church-board
Did you miss last week's service?  You can watch it on our Facebook page.  Look for the link.
---
Read the Atlantic Union Gleaner Magazine.  It's a great way to keep up with the local SNEC and Atlantic Union news.
---
Do you know about NAD Newspoints?  Catch it here.  It's a great way to keep up with the Seventh-day Adventist Church at large.
---
Friday Evenings Prayer line is @ 8:00 PM until further notice. (605) 313-4820 code 499954
New information about Wednesday Prayer Meetings starting 9/15/21 is below. 
Meeting Times 7:00 pm-8:30 pm.